DT2SL Photos

---
Photos provided by Francois Bal and Steffen Luitz
General view of the DT2SL interface card.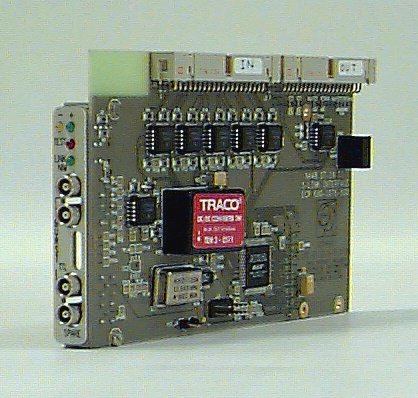 The card sits on top of an S-LINK to PCI interface card. This allows the front panel to reach the slot on the back of the PC.
---
Close-up of the component side of the card.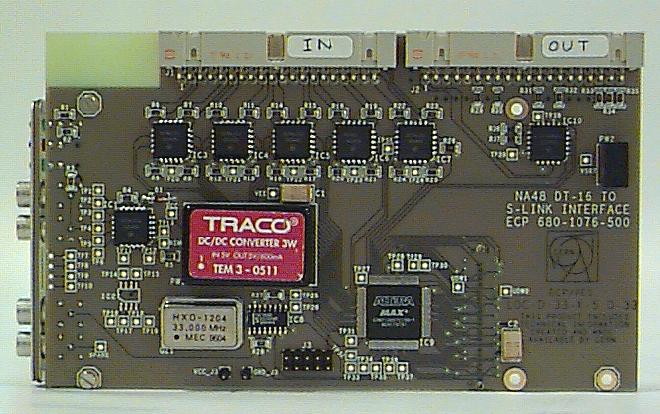 The DT16 connectors are along the top edge. The connector to the S-LINK to PCI card is on the other side. All logic functions are contained in the Altera FPGA at centre-bottom. The row of square chips along the top edge are ECL-TTL converters (DT16 runs at ECL) and the DC/DC convertor provides -5.2V for the ECL chips.
DT16 cables to the connectors are routed through the adjacent slot in the back of the PC which is free.

---
View of the front panel.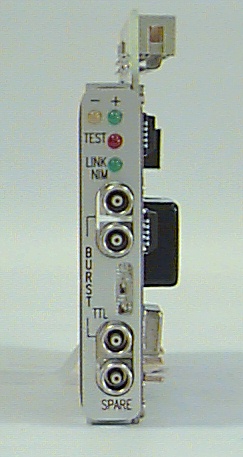 The lemo connectors are to allow end_of_burst signals to be sent directly to the card (normally, these signals are delivered to the PC directly over ethernet). The combination of S-LINK to PCI card and DT2SL interface card occupies two slots on the PCI bus. One slot is occupied by the front-panel and the other is used to route the DT16 cables.
---
View of the mounted DT2SL/S-Link to PCI assembly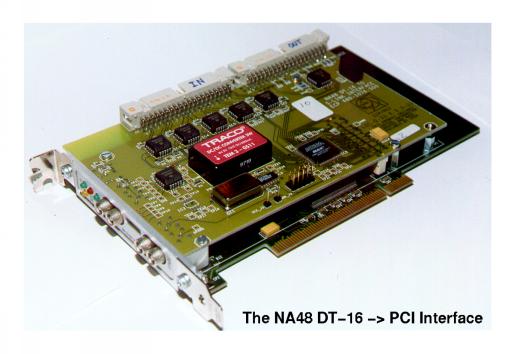 Back to the PC farm main page

Steffen Luitz 23 July 1998